See the innovative technology inside
The Digihaler inhaler
1-Step Pairing1-3
QR code automatically pairs the inhaler with the app.
Bluetooth® Technology6
Transmits inhaler-use data to the companion Digihaler app.
Integrated Sensors1-3
The built-in sensors track inhaler use and measure inspiratory flow.*
Refill Reminders6
Mobile app reminds patients when to check their dose counter.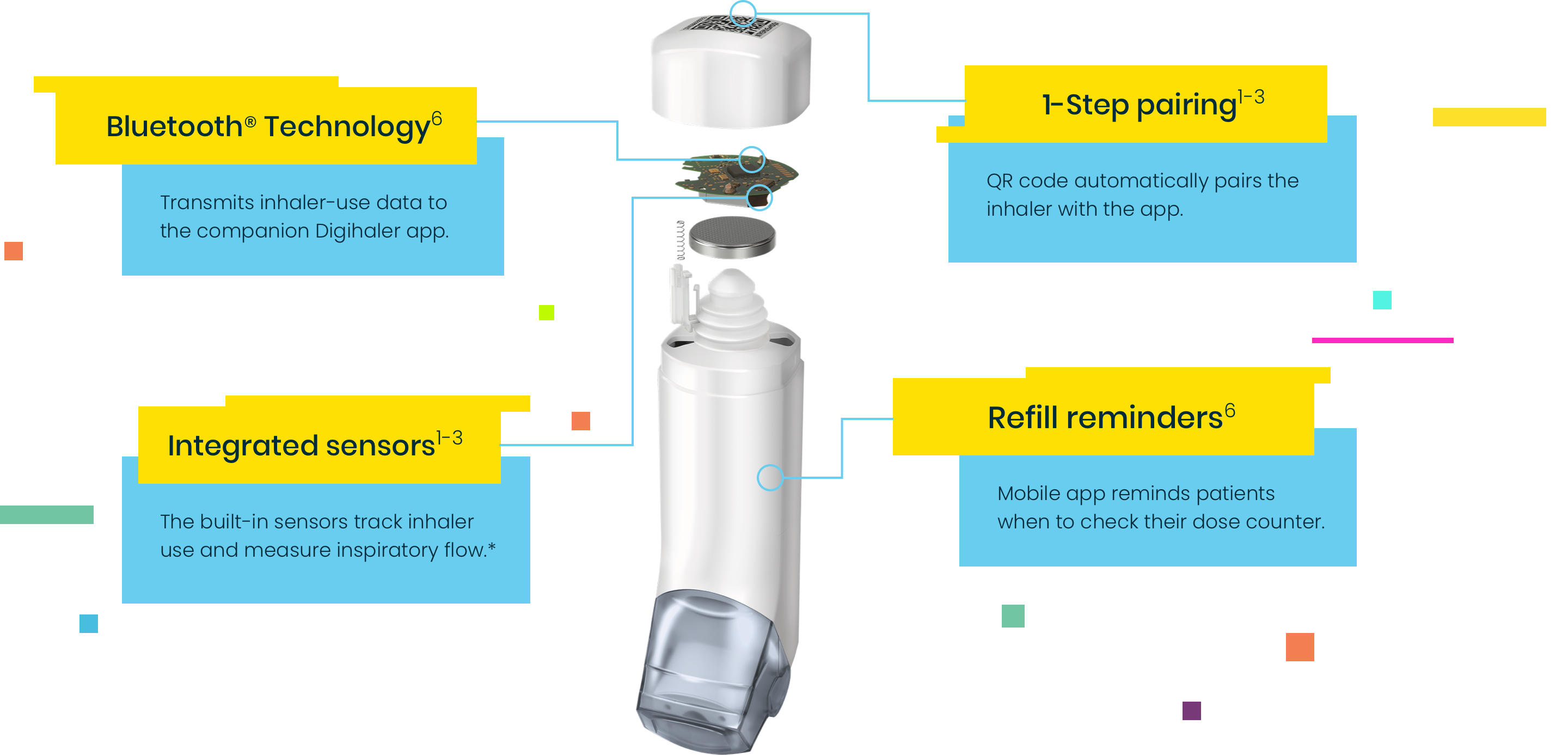 Discover how the Digihaler inhaler and app may help you better understand your patients' inhaler use trends over time.1-3
Explore the app
*Inhaler use is recorded as an event when a patient opens the cap or inhales.
How to pair the inhaler with the app
Help your patients begin tracking their inhalations
Share the Patient Quick Start Guide with your patients to help them connect their inhaler device with the Digihaler app.
Download the Guide